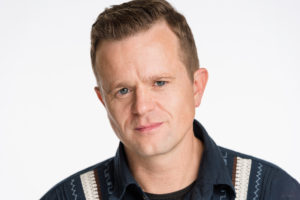 Philip Watt studied at Bard College's Master of Arts in Teaching program in that program's second year (2005), and went on to teach in NYC Public Schools for two years; his background in the arts includes stage and film acting, and he received a Bachelor of Fine Arts in Dramatic Performance from University of Cincinnati's College-Conservatory of Music.  When teaching in the NYC public schools, Philip (Mr. Watt) excelled at producing Regents Essay (NY State Exams) scoring results while teaching four discrete units to four sections of sophomores: Regent's Prep, To Kill a Mockingbird, a two-year review of units, as he'd taught the same students for two years, and Buchi Emecheta's The Bride Price. The practice of developing curriculum for individuals or smaller groups, while surpassing academic standards, arose from that experience. He brings to online instruction his perspectives in dramatic art and literature, helping produce the best written performances from his students, which are published. Current and former students: Rye High School, Boston Latin, The Brearley School, Hotchkiss, Horace Mann Academy, Hackley School, Pingry Prep, Greenwich Academy, St. Luke's School, Harrow International School (Hong Kong), and The Latin School (Chicago), as well as these outstanding public high schools: Wellesley, Scarsdale, Rye, Greenwich, and Stuyvesant, in NYC.
Mr. Watt's students have been admitted into (partial list):
Yale University
University of Pennsylvania (two admissions)
Carnegie-Mellon (two students, engineering and finance)
University of Chicago
Haverford College
United States Military Academy at West Point
Princeton University
Columbia University
Bard College
All students studied with MWLS in their high school careers.
Above and beyond university and prep school admissions, Mr. Watt enjoys the opportunity to teach bright, ambitious students, in literary theory, argument and rhetoric, poetry and prosody, and, writing in a variety of genres.
AFFILIATIONS
Screen Actors Guild/AFTRA
Actors' Equity Association
United Federation of Teachers, NYC
Certified, New York State, English and Drama, grades 7-12
Association of Literary Scholars, Critics, and Writers
International Online Tutors Association
___________________________________________________________________________________
Other website: www.philipwattcasting.com